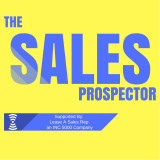 In this episode with Chris Jones- President of Sunbelt Business Advisors, we discuss how to finance the acquisition of a business.
How much you need to come up with in cash.
80-90% financing options and creative ways to do it. 
Also using your retirement accounts (IRA/401K) to fund a purchase.
How to find out what your business is really worth, how to sell your business and what businesses are hot "right now" to buy. Visit this website for more content
https://www.sunbeltmidwest.com/blog
If you enjoyed this podcast, please rate, review, subscribe and share. 
Want to discuss how we can help you? Reach out here. Contact Us!  
Want to see interviews with thought leaders and get more insights and tips? Go here Videos 
Follow us on LinkedIn
Follow us on Facebook 
Follow us on Twitter
Follow us on Instagram