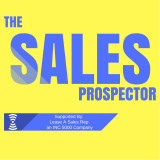 In this episode I share some thoughts on remote work and whether it will be an ongoing trend moving fast or slowly trending up. In addition to what is needed for this type of work to grow.
I cover:
What industries are more likely to use remote workers
What industries will remain unaffected
What we need in the U.S to prepare and move workers to the remote environment
The benefits of remote workers, for the employee and the employer
The challenges of remote workers
If you enjoyed this podcast, please rate, review, subscribe and share. 
Want to discuss how we can help you? Reach out here. Contact Us!  
Want to see interviews with thought leaders and get more insights and tips? Go here Videos 
Follow us on LinkedIn
Follow us on Facebook 
Follow us on Twitter
Follow us on Instagram