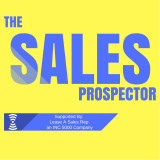 In this episode, we interview Brandon Hilkert, CTO of Bark. Bark.US www.Bark.US. They provide an online monitoring software to parents and schools to identify instances of bullying, self harm, depression, sexting, protection from sexual predators and the use of questionable language.
We cover:
How the platform works
How it protects your kids
How it consolidates kids online activity for parents
Verticals they focus on
Ease of use and cost
If you enjoyed this podcast, please rate, review, subscribe and share. 
Want to discuss how we can help you? Reach out here. Contact Us!  
Want to see interviews with thought leaders and get more insights and tips? Go here Videos 
Follow us on LinkedIn
Follow us on Facebook 
Follow us on Twitter
Follow us on Instagram