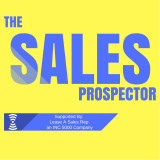 In this episode, we get to chat with Sue Holub-CMO of OnSolve, an emergency response communications platform used by cities, states, countries and businesses to get urgent messages out to their communities. 
OnSolve uses A.I. technology to gather and consolidate over 17K types of data points and sources and presents that data into useable dashboards for their clients to make real time decisions in emergency situations.   
We cover:
1. How the A.I works
2. Sample use cases
3. Simplicity of the platform
www.OnSolve.com
If you enjoyed this podcast, please rate, review, subscribe and share. 
Want to discuss how we can help you? Reach out here. Contact Us!  
Want to see interviews with thought leaders and get more insights and tips? Go here Videos 
Follow us on LinkedIn
Follow us on Facebook 
Follow us on Twitter
Follow us on Instagram